exhibitors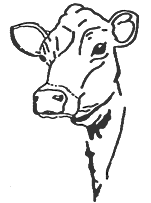 Exhibitors
2019 Exhibitor List
Please check back regularly for an updated Exhibitor list.  Exhibitors accepted until January 10, 2019 or until capacity is reached.
A exhibitor map will be made available in February.
Is your company interested in exhibiting this year?
This non-profit, run by producers, symposium has become an important venue for industry to exhibit products and services with 135 companies participating in 2018. Your contribution as an exhibitor or sponsor is used to offset various expenses including speakers, printing of proceedings, promotion and hall rental.
The venue includes all three buildings at the Woodstock Fairgrounds connected by a sealed greenhouse walkway. With registration, and the stand up hot lunch served in the exhibit area, there will be lots of exposure for your company. Lunch will feature dairy products, selected to teach producers more about their products and consumer markets. Multiple food stations set up among the exhibits encourage producers to meet exhibitors during the lunch period.
More information on becoming a exhibitor: Exhibitor Registration Package
Please submit exhibitor registrations by January 10, 2020.
Need more info?  Let us know.