program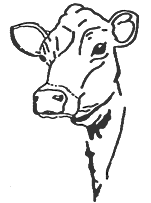 Program- Take a look at our 2023 program!
Welcome

Ins and Outs of Temporary Worker Program: Where to start, employer responsibilities and program outline

In her presentation, Joanne will cover the how, what, where and when of obtaining temporary foreign workers. She will share the Labour Market Impact Assessment requirements (LMIA) set out by the Employment and Social Development Canada. She will cover on what an employer needs to obtain LMIA, and what compliance is expected once the LMIA has been approved. She will also share on what is provided for Temporary Foreign Workers (TFW).

Joanne Fallis

Immigration Consultant

J Fallis Immigration Consulting

Joanne grew up on a dairy farm in Monkton, Ontario. She is still involved in the dairy farm, working with Temporary Foreign Workers for the past 6 years. She became a registered Immigration Consultant in 2021 with the College of Immigration and Citizenship Consultants and strictly works with agriculture in assisting employers with Labour Market Impact Assessment.

Optimizing Health and Production on Robotic Dairies

The use of automated (robotic) milking systems (AMS) brings several opportunities for dairy producers with respect to cow health, production, and welfare. There may also be situations where challenges arise with adoption and use of AMS. Some of these challenges may result from cows not milking voluntarily, specifically situations when cows cannot milk when they want to or when cows do not want to go milk. These situations are highly influenced by housing and management in AMS barns. While AMS provide greater opportunity for managing nutrition at the cow level, there are situations where imbalances may occur. Overall, to address these challenges not only are milking and feed management important in AMS herds, but equally important are housing design and management to ensure good health and production.

Dr. Trevor deVries

Professor and Canada Research Chair in Dairy Cattle Behaviour and Welfare

University of Guelph

Dr. Trevor DeVries is a Professor and Canada Research Chair in the Department of Animal Biosciences at the University of Guelph. Trevor received his B.Sc. in Agriculture from The University of British Columbia (UBC) in 2001. Immediately following he began graduate studies at UBC, where he received his Ph.D. in 2006 Following that, he spent one year as a post-doctoral fellow with Agriculture and Agri-Food Canada. In 2007 he was appointed as faculty with the University of Guelph in the Department of Animal Biosciences. In that position Trevor leads a highly productive research program and has published over 195 peer-reviewed papers focused on dairy cattle nutrition, management, behavior, and welfare. He is also committed to extending that work to the field, as evidenced by over 300 invited research presentations. Trevor also contributes to teaching at the university, including instructing undergraduate and graduate courses in the areas of dairy cattle management, behavior, and welfare, coaching the university Dairy Challenge team, as well as mentoring of graduate and undergraduate students. Trevor also works diligently in public service, serving on several university committees, as well as various local, national and international professional committees.

Raising Dairy Beef Calves

Dr. Mike Steele will be presenting on the concerns that he sees in the rearing practices of dairy beef calves from both a consumer and sustainability standpoint. He will also identify key nutritional  management strategies and benchmarks to improve quality and feed efficiency and the value of these calves throughout the Ontario beef production chain.

Dr. Mike Steele

Professor in the Department of Animal Biosciences

University of Guelph

Dr. Michael Steele is a Professor at the University of Guelph, NSERC Industrial Research Chair in Dairy Cattle Nutrition and Executive member of the Canadian Society of Animal Science (CSAS). He completed his Ph.D. at the University of Guelph and worked for Nutreco Canada Agresearch for two years prior to returning to academia at the University of Alberta and Guelph as an NSERC Industrial Research Chair. He was recently awarded the CSAS Young Scientist Award, the Cargill Young Animal Nutritionist Award, the Lallemand Award for Excellence in Dairy Nutrition Research, the American Society of Animal Science Early Researcher Award and the ADSA Foundation Scholar Award. His current research is focuses on the mechanisms that control gastrointestinal health and development in cattle and has published over 100 manuscripts in his career.

Lunch featuring "Food from our Farms"

State of the Industry- Looking in the Mirror

As the KEYNOTE SPEAKER for the South Western Ontario Dairy Symposium, soon- to-retire President and CEO of Gay Lea Foods, will l share his thoughts  with us on the state of  the dairy industry. Reflecting on two decades within the dairy industry in the context of what has worked and what needs 'tweaking' to position the dairy industry for continued growth.

Michael Barrett

President & CEO

Gay Lea Foods

Michael Barrett will be a recently retired President & CEO of Gay Lea Foods Co-operative – (January 31 2023) the largest Dairy Co-operative in the province of Ontario.

Gay Lea Foods is a farmer owned organization that provides nutritional bovine and goat dairy products to both the Canadian and international markets. Under his leadership, with multiple acquisitions and investments Gay Lea continued its growth trajectory returning profits back to our community. With 15 facilities across Canada their commitment to rural sustainability and social responsibility is an ingrained value.

Michael worked with Gay Lea Foods for over two decades and served eight years as President & CEO. Michael served in many different roles within Gay Lea Foods and within the broader co-operative sector both nationally and internationally. He is a governance "geek". Michael also served his community by serving as a School Trustee for the Durham District School Board representing the city of Oshawa for 19 years and held leadership roles on both the provincial and national level.

Michael, in his spare time, besides helping to parent his now grown family of six children, grand parenting eight, he likes spending time at his farm located in the rolling hills of Selwyn Township.

Breeding Strategies for Optimal Genetic Progress

Today, there are various novel tools and traits available for breed improvement in Canadian dairy cattle. How we breed and select cows has evolved alongside these technological advances, and now we can select animals based on more traits than ever before. In Canada, information for genetic and genomic evaluation comes to Lactanet from multiple sources (DHI (production traits), Holstein Canada (conformation traits), and producers (health and fitness traits)). This robust system has worked well for many decades and is constantly expanding with new traits and strategies constantly being evaluated. This presentation will provide an overview of tools, traits, and strategies used in current breeding programs, not only to maximize genetic gains, but also to sustainably ensure future genetic improvement and profitability.

Dr. Allison Fleming

Geneticist

Lactanet Canada

Allison Fleming is a geneticist at Lactanet Canada. She is a three-time graduate of the University of Guelph, completing her PhD in Animal Breeding and Genetics in 2016 with a focus on genetic selection in dairy cattle. She continued to work on various research projects at the University before joining the Canadian Dairy Network (now Lactanet) in 2018. As a member of the genetics group Allison contributes to the delivery and development of Lactanet's genetic-related services, including the Compass software.

Reducing Water Use on the Dairy Farm

Water is an important resource for dairy farms, and there is interest in increasing water use efficiency and water conservation. The presentation will discuss how water is considered within sustainability frameworks, identify benchmarks, and opportunities for direct and indirect water conservation. Water use measurements on dairy farms in Ontario and other provinces will be presented.

Dr. Andrew VanderZaag

Research Scientist

Agriculture and Agri-food Canada

Dr. VanderZaag grew up on a farm near Alliston, Ontario. He completed his undergraduate degree in Environmental Sciences at the University of Guelph, his PhD in Biological Engineering at Dalhousie University, and his post-doc in Agro-Meteorology at Guelph. For the last 11 years he has worked as a Research Scientist with Agriculture and Agri-Food Canada at the Experimental Farm in Ottawa. His research focuses on greenhouse gas emissions and water-use efficiency in livestock production systems, which has involved on-farm research across Canada. He leads a project in the Dairy Research Cluster 3 on water-use, heat stress, and climate change considerations. Dr. VanderZaag currently serves on environment committees with the International Dairy Federation and Dairy Farmers of Canada.

Speak your Mind!

Open microphone session; audience response system sponsored by Gay Lea Foods Submit your Questions under the Discussion Tab on our Website!