food from our farm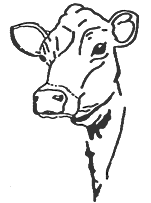 Food from our Farm
Food from our Farms from #SWODS2024 
New and innovative Canadian dairy products are provided by both local and large dairy processors.
A Local Culinary Journey! 
SWODS 2024 marks the 18th year of featuring dairy products selected to help us "learn from lunch". While many of our products are a continuation of themes we have looked at in the past, some are completely new.
Get ready for an unforgettable celebration of all things dairy at the South Western Ontario Dairy Symposium! This exciting event promises to be a dairy lover's dream, bringing you closer to the heart of our beloved industry.
On this special day, you'll have the chance to immerse yourself in the world of dairy production like never before. From the very farm where your passion takes root to the very table where your hard work becomes sustenance, "Food from our Farm" will take you on a journey from cow to kitchen.
Stay tuned for a list of participating exhibitors that will showcase the secrets and innovations that make Southwestern Ontario a dairy powerhouse. Learn from industry experts about the latest trends in dairy farming, from sustainable practices to cutting-edge technology. Exchange ideas with fellow farmers and hear success stories that will inspire and invigorate your own dairy operations.
But the true highlight of the day? A mouth-watering showcase of dairy delights! Indulge in an array of delectable dairy products made right here on our farms. It's a dairy feast like no other, and it's all coming from your farms to your forks.
Southwestern Ontario, mark your calendars and prepare to be immersed in the passion and pride that fuels our industry. "Food from our Farm" is more than a showcase; it's a celebration of our dedication, a toast to our hard work, and a reminder of the incredible journey that brings dairy from farm to table. Don't miss this chance to savor the sweet success of Southwestern Ontario's dairy excellence!
Thank you to our 2023 Food From Our Farm participants listed below! Stay tuned as we will be updating this page with our 2024 culinary contributors shortly. We'll see you at SWODS, ready to taste, learn, and celebrate!
---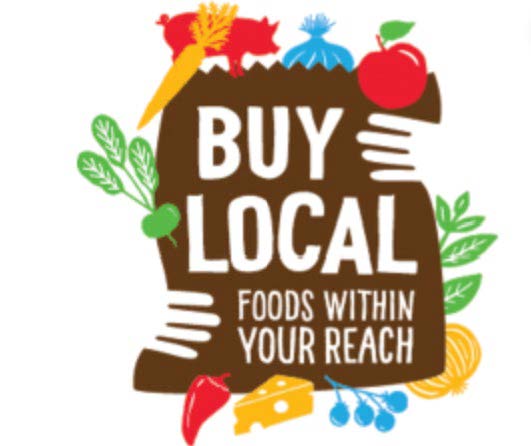 Thank you to Highland Packers for their support in providing partial sponsorship for the veal on a bun served at the Dairy Symposium. This family business started by the DeJonge family in 1958 includes meat packing, as well as retail. It has a strong focus on local foods including the freshest meats and deli items, cheese and other dairy products and fruits, vegetables, and baked goods.

---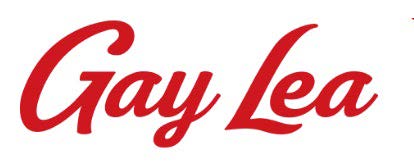 Gay Lea Foods Cooperative topped $1 billion in sales in 2022, in part through the acquisition of well respected and popular cheese processors in Ontario and Western Canada, under the leadership of Michael Barrett.
The cheeses featured at the South Western Ontario Dairy Symposium were donated by these popular brands which are all part of the Gay Lea family.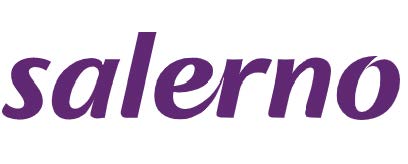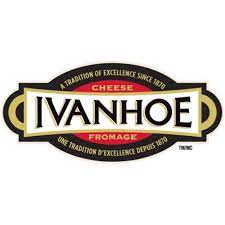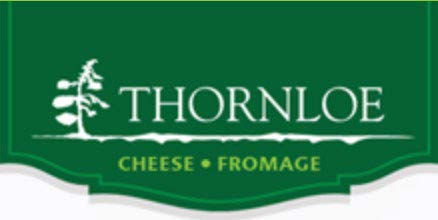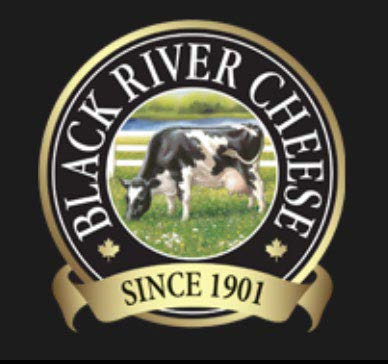 ---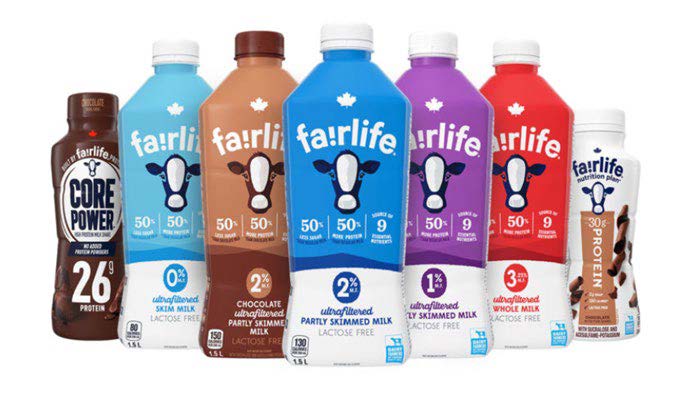 fairlife® ultra filtered milk has 50% less sugar and 50% more protein than regular milk. It's also lactose free and has 9 essential nutrients plus delicious taste. fairlife® worked diligently for over two years to build the new $85 million plant in Peterborough, Ontario and they proudly use 100% Canadian milk in the fairlife® ultrafiltered milk products, and feature the Dairy Farmers of Canada blue cow logo on our packaging.
---

At Chapman's, we take our allergen free products seriously so that you can relax and enjoy a delicious frozen treat regardless of your dietary needs.
We're proud to be recognized as an industry leader in offering innovative, safe and delectable frozen treats with our wide selection of peanut free, nut free, gluten free, lactose free, and no sugar added options. Most of our products are also egg free and sulphite free, and we don't use any mustard, sesame seed, fish, or Crustacean products. We built a dedicated nut free facility and use carefully selected suppliers and test our products throughout the production process and prior to leaving our factory.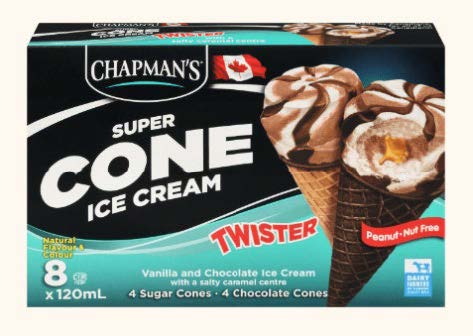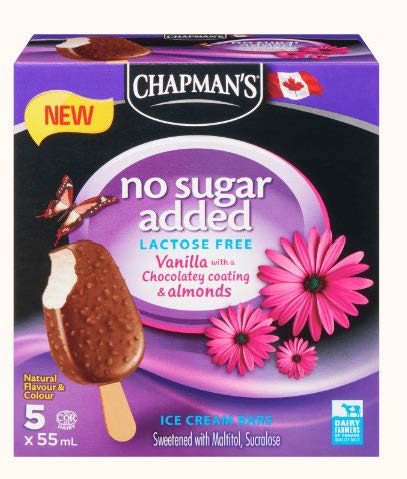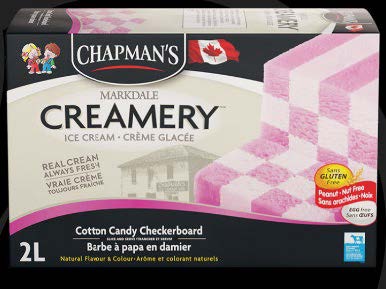 ---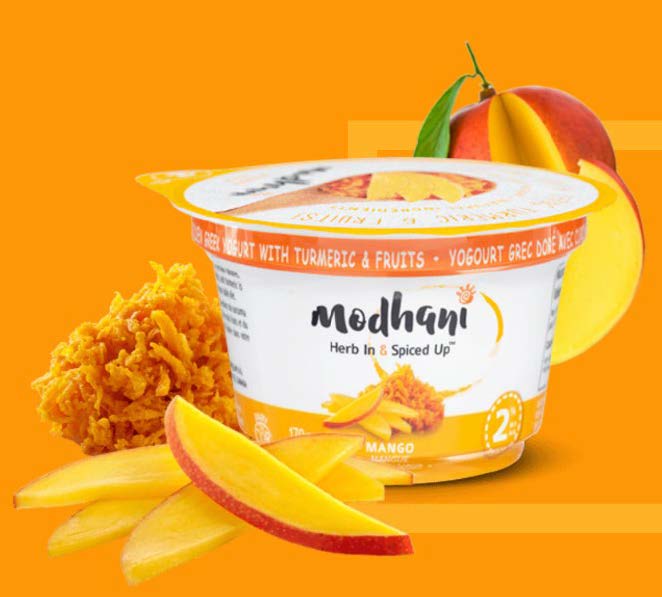 Modhani Herbs and Spice Yogurt is a family-owned company started in Brampton in 2015. It started with a dinner table idea to harness the health benefits of turmeric. When someone is unwell, a warm glass of steamed milk with turmeric can be useful. A wound can be healed with a turmeric paste. From this, we decided to help others with this innovative idea. At Modhani, our products are authentic and true. Further, we believe in working to make a difference in the world. With your help, we can donate 10% of our profits to charities.
---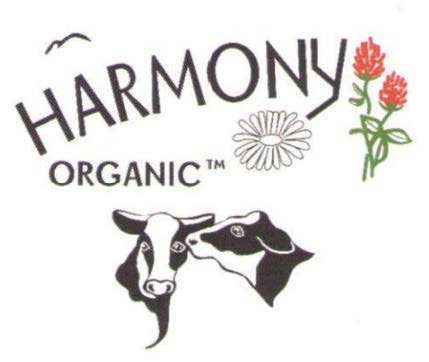 Our Premium Organic 10% Half & Half Cream is the perfect match for your favourite hot beverage. Not only does it have that farm-fresh taste, this product comes to you from cows treated with love and respect. It is packaged in an environmentally friendly returnable glass bottle to be cleaned and refilled. Ingredients: Organic skim milk, organic cream. Check our website at www.harmonyorganic.ca to learn more about our products.