food from our farm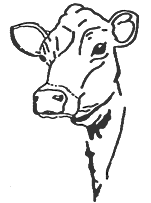 Food from our Farm
Food from our Farms from #SWODS2023 
New and innovative Canadian dairy products are provided by both local and large dairy processors.
Our last Symposium included Canadian dairy products from the following companies listed below. We will soon update you on exciting dairy products for our February 22, 2023, Symposium!
London Ice Cream Company
The Dairy Symposium is excited to welcome London Ice Cream Company as a featured company for "Food From Our Farms" .They will be scooping some of their great all Canadian Ice Cream flavours throughout the day, and as a bonus you can top it of with Gay-Lea real whipped cream!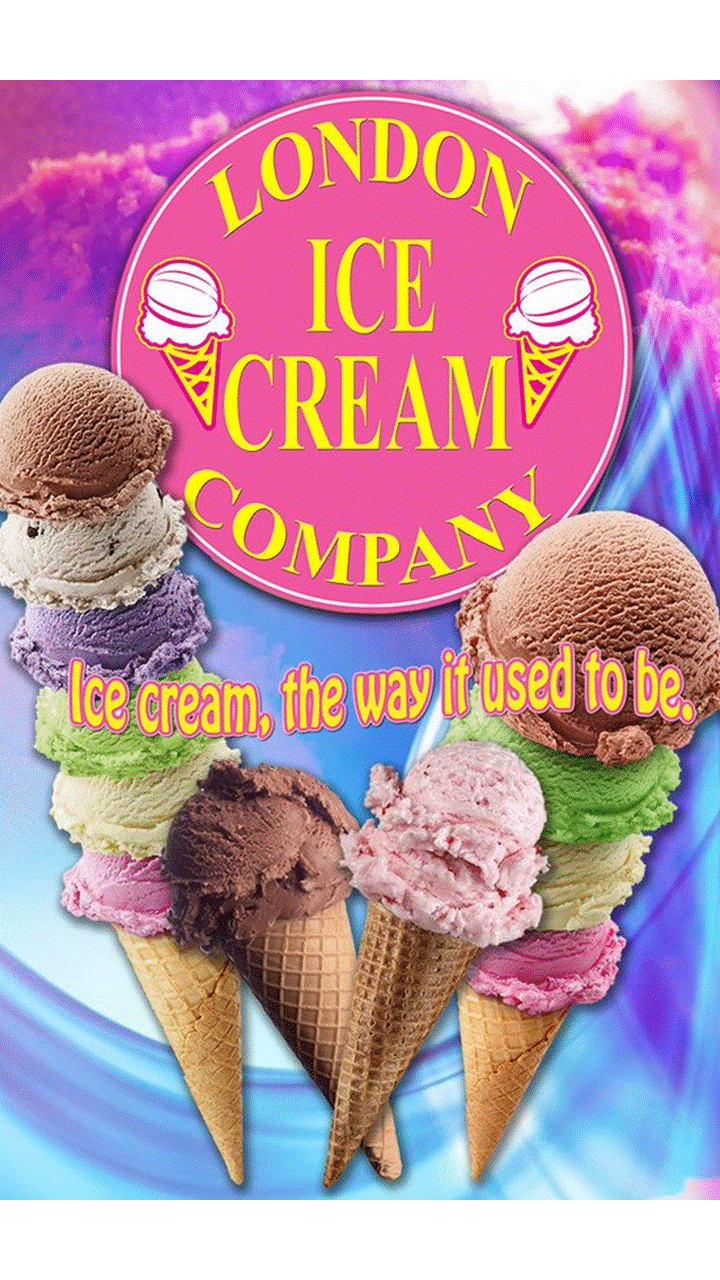 Since 1995, London Ice Cream has continued to tantalize taste buds with its creamy old fashion ice cream taste. Alan Sargant opened London Ice Cream in 1994 with the sole purpose to make quality ice cream. Alan sold the business to the current owner in 2006. London Ice Cream Company features many scooped ice cream flavours including: Georgian Bay Strawberry Cheese Cake, Southern Ontario Cheery Cheese Cake, Nanaimo Bar, St. Jacob's Apple Pie, and all those classic ice cream flavours everyone loves.
They say consumers want "local" and when it comes to ice cream, what could be more local than New Wave Ice Cream made right in London by  the London Ice Cream Company! And every page of their website proudly displays the blue cow logo, signifying all the dairy ingredients are sourced locally as well. The Southwestern Ontario Dairy Symposium salutes them for supporting local dairy farmers.
Check them out in person at 43 Base Line Road W, London, Ontario.
Check out their website at http://www.londonicecream.ca/ or on social media at Facebook: London Ice Cream Co, Twitter and Instagram: @LdnIceCreamCo,
---
Sheldon Creek A2 Fresh Milk Glass Bottled

Why try A2 Fresh Milk? 
Some have given up milk due to digestive problems or lactose intolerance, but those issues tend to disappear when people drink A2 milk. A1 and A2 proteins affect the body differently. When A1 protein is digested in the small intestine, it produces a peptide called beta-casomorphin-7 (BCM-7), and it then passes into the blood. The structure of A2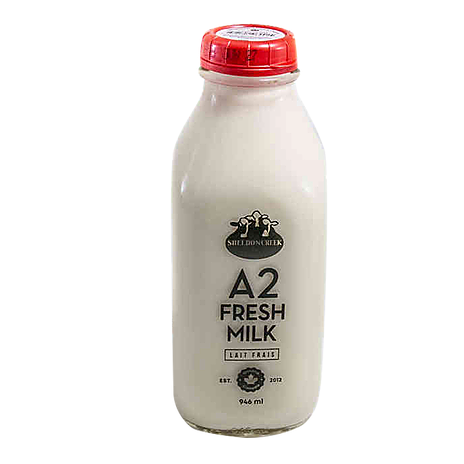 protein is more comparable to human brest milk, as well as milk from goats, sheep, and buffalo.
What is A2 Fresh Milk? The alternative choice
Our pure A2 Fresh milk comes from our cows that naturally produce milk with the A2 version of beta-casein, rather than the A1 version of the protein, which can impact the digestive system. By definition – A2 is cows milk that contains only the A2 type of beta-casein protein rather than the more common A1 protein found in a majority of milk.
Only 100% A2 Protein – Fully Tested and Guaranteed 
We test the DNA of our cows by using hair sample to ensure the animals only produce milk that contains A2 protein. You can see each of our A2 producing cows on with the right hand side showing their A2A2 genetic testing. Click the link to navigate to Sheldon Creek Dairy's website.
We have a voluntary system which means the cows can milk themselves when they want. We have installed an A2 Milk line so when a cow goes into milk, and is identified as an A2A2 cow, the milk is segregated and run through a separate milk line and flows into a separate A2 milk tank so that the milk never comes in contact with milk from a cow with A1 protein. This way we can ensure the highest quality and offer the only 100% A2 Milk in Ontario.  With the same great taste as our current products, we invite you to enjoy milk again. We look forward to you trying our A2 Fresh Milk Product line!
---
Saputo Feta
S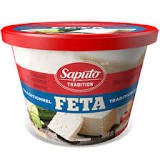 aputo feta is made with cow's milk and has a milder, less salty taste than its Greek cousin. Its soft, crumbly texture and tangy taste makes it the perfect addition to any dish in need of a little zest.
Saputo Feta is included in lunch at the symposium.
Check out Saputo's variety of dairy products: www.saputo.ca
---
Dairy Distillery Vodkow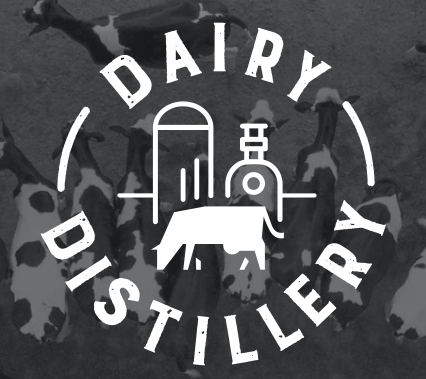 At Dairy Distillery, innovation, is at the heart of what we do. So is a deep desire to champion our community and the environment. We've married artisanal distilling techniques with cutting edge science to transform unused milk sugar into an incredibly smooth and clean spirit. In doing so we create new opportunity for dairy farmers while reducing waste. We craft great spirits that do good.
A portion of the milk from 3,500 Ontario dairy farms is separated by processors into cream to make butter and milk protein concentrated to make ultrafiltered milk used by cheese and yogurt makers. The third component is a sugar rich liquid called milk permeate which is usually surplus and is often dumped, creating a strain on the environment and a disposal cost for dairy farmers.
In this waste, we saw an opportunity. To make world-class spirits with the potential to support hard working local farmers and the environment. In collaboration with the University of Ottawa we've perfected a process to convert milk permeate into an unbelievably smooth spirit. By buying milk permeate, we will also help Ontario dairy farmers.
Vodkow is fermented, distilled, and bottled at 34 Industrial Drive, Almonte, Ontario. It is available in selected LCBO stores and can be ordered in at the rest, or ordered direct from the distillery. Visit their website at www.dairydistillery.com or call at 613-256-6136.
---
Rivella Soft Drink
Rivella is a Swiss sparkling beverage that is 30% whey combined with a secret mixture of fruit and herbal extracts. Milk whey is very effective in regulating blood sugar levels and also aids weight loss. Rivella claims to be a healthy soft drink which can help lower your blood pressure and risk of heart disease.
This is the second most popular soft drink in Switzerland (Coke is first) and it is also very popular in the Netherlands. Attempts to launch this beverage in the UK and in the USA (in 2005) were unsuccessful. The company currently has no interest in our market . . . but if Rivella were Canada's second most popular soft drink it would utilize 135 million liters of whey per year ! For more information visit Rivella website.
Thank you to Scotiabank for sponsoring this unique beverage which we brought in via a US distributer of Swiss food products.

---
Rolling Meadow – Grass Fed Milk
Rolling Meadow makes a wide range of products from butter, milk, yogurt, sour cream and kefir. They are a Canadian company that works with local farmers that utilize traditional grass feeding practices to produce milk.
Why is grass fed better for you?
The primary health benefit is that the omega-6 to omega-3 fatty acid ratio of grass-fed milk is significantly improved – up to 300% in comparison to that of non-grass fed milk. It's also been shown to increase the content of CLA in milk by over 5 times. Surveys conducted show its health promoting effects in obesity, cardiovascular diseases, osteoporosis, diabetes, insulin resistance, inflammation, and some types of cancer.
For more information visit www.rollingmeadow.com Twitter and Instagram @RollingMeadowD
---
Oka Single-Serving Size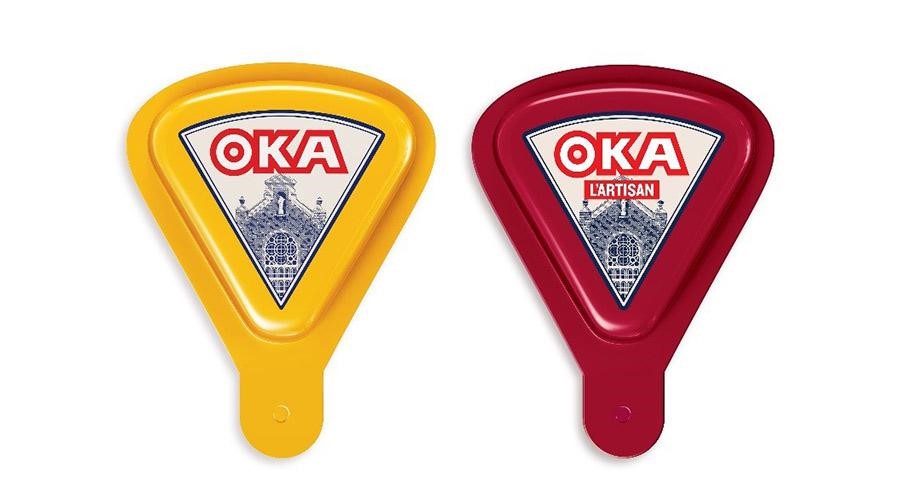 The new 20 g single- serving size, cut from wheels of OKA ripened for 45 days, will soon be available across Canada in 2, 5, 8 and 15 packs.
Fans of OKA will recognize the familiar creamy texture and distinctive taste of the cheese they love. The mini-wedges are perfect for office munchies, as a snack for the road, or just to enjoy the authentic taste of OKA between meals.
Snack foods are an important market segment at 7% of domestic sales and growing. OKA portion packs address the tastes of consumers who appreciate fine cheese and offer them new ways to enjoy it.
Visit Oka's website for more information.
---
Gay Lea Real Whipped Cream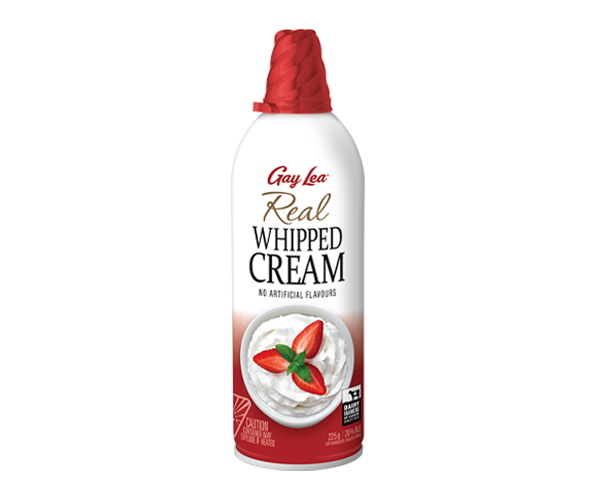 There's no whipping Gay Lea Real Whipped Cream.
Get delicious taste, real ingredients, and now – more choices. Desserts, beverages, holidays and parties are all topped with a dollop of our whipped cream. Through the summer you will find a different flavour of Whipped Cream – Toasted Marshmallow! A perfect topping for Smores.
For more information on these products check out: www.gaylea.com

---
We salute our local artisan cheese makers and thank you for providing cheese to South Western Ontario Dairy Symposium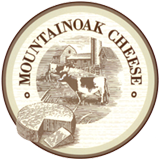 New Hamburg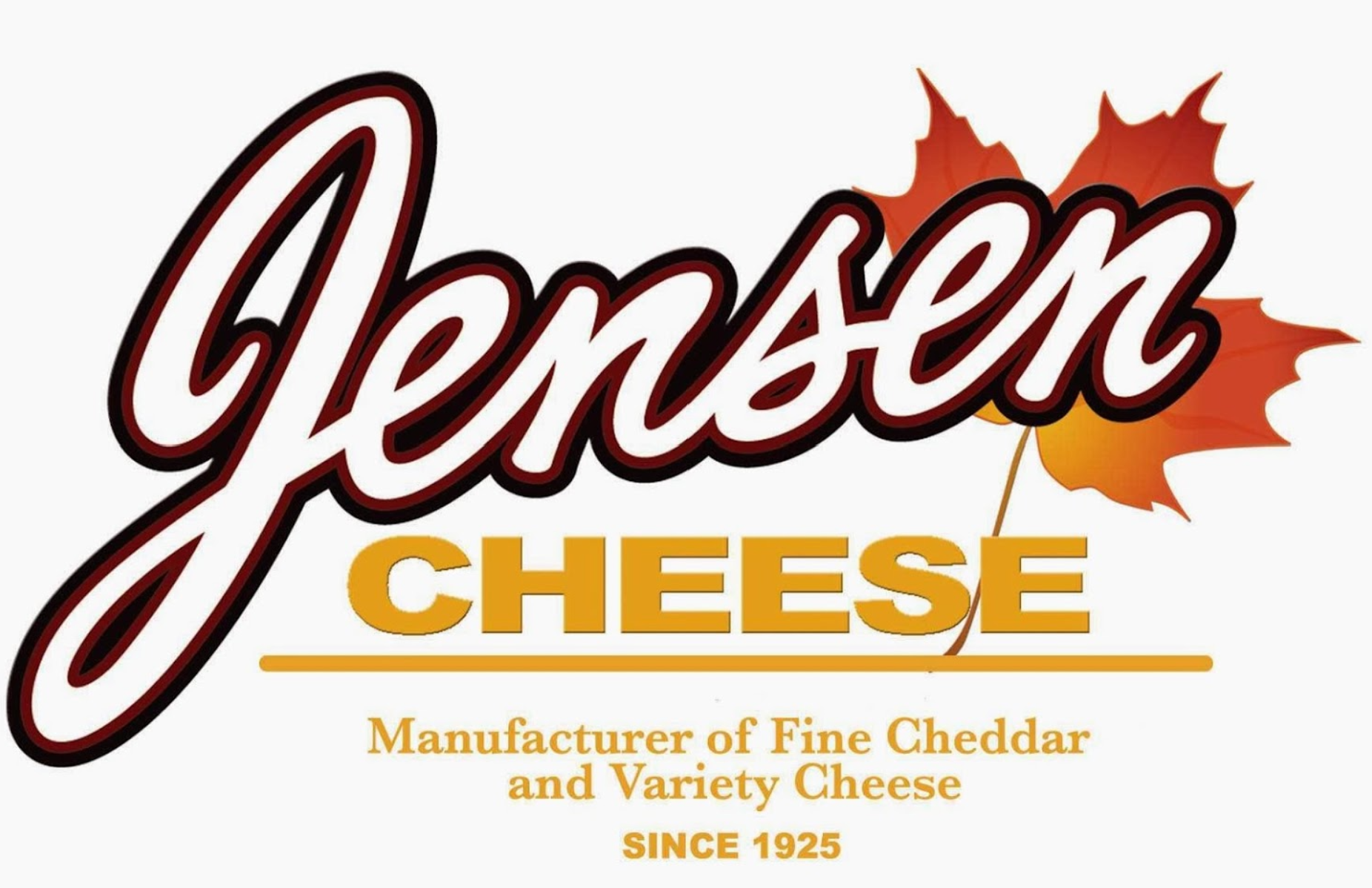 Simcoe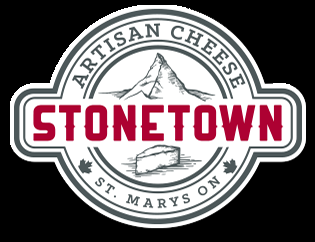 St. Mary's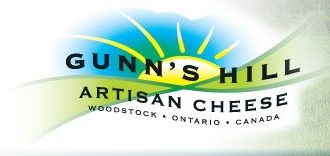 Woodstock